PINK 2008 - Saturday, Feb. 16th @ the MLC
View this Thread in Original format
Kraig
Twisted Productions presents...

PINK 2008

WHEN: Saturday, February 16th, 2008
-- 10PM till 7AM

WHERE: Maritime Labour Centre
-- 1880 Triumph Street, Vancouver
-- At Victoria, Three Blocks North of Hastings

TRANCE/PROGRESSIVE/HARD DANCE STAGE




AMBER D., UK - Tidy / www.amberd.co.uk / www.myspace.com/djambermusic

Amber D is now one of the Hard Dance scene's most loved and respected DJ's and Producers. Her meteoric rise to fame has come mainly from her extensive background in music - she is a classically trained pianist and has completed a BTEC National Diploma in Music Technology and operates her own studio. Her productions speak for themselves. The two-piece Amber D EP was the best seller of 2006, and Amber was the first female DJ to have a whole EP dedicated just to her on Tidy. This release got fantastic reviews throughout the world, in magazines, newspapers and online. The highly talented Amber has an undeniable gift behind the decks, and her stunning looks, good nature, and endless enthusiasm for dance music have put the world at her feet at just 25 years of age.




JENNIFER RENE, USA - Armada, www.jenniferrene.com / www.myspace.com/jenniferrene

Jennifer Rene was born with music in her soul. Singing and performing since she was very little, writing songs since she was 10, those around her knew she was destined to be involved in music. One day many years later she bought a computer and a mic and sat down to record her very first sample of vocals with them. She took the first take she ever recorded on it and sent it to a friend to get an overall opinion. This friend had a close connection with Trance producer Jose Amnesia, whom he sent the sample too, without Jennifer's knowledge. The next day Jennifer was contacted by Jose to record more vocals for this small sample and in a short period of time Jose Amnesia feat. Jennifer Rene "Louder" was born and soon picked up by Armin Van Buuren's record label, Armind. Jennifer has come a long way in a short span of time, DJ'ing around the world as well as performing live with Armin. Watch out, because this girl has only just begun to show what she is capable of!




MISS MARZ - www.myspace.com/djmissmarz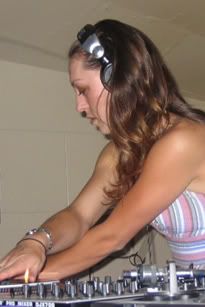 MIRKA - www.blacktigerrecordings.com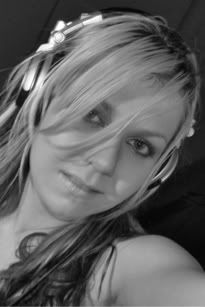 MISSY CHRISSY - www.myspace.com/soundgirls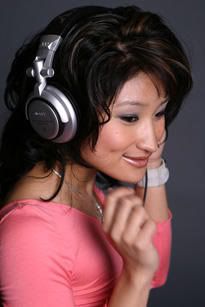 ERIS - www.djeris.com


ELECTRO / HOUSE /SPEED GARAGE / DNB STAGE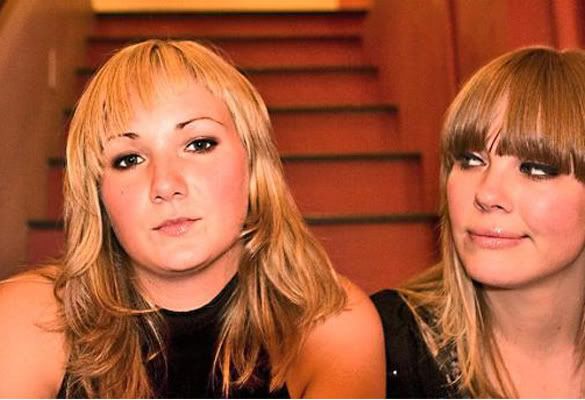 BITCHIN' with Mama Miche & Kenzie Clarke, Victoria - Mama's Cupboard / www.myspace.com/bitchinladies

Mama Miche & Kenzie Clarke are two of Western Canada's leading ladies behind the one's & two's. Their unique sound and style, Bitchin' Beats, can be described as a bass-heavy, tech infusion of Electro, House and Breaks. Since teaming up in 2004 and creating their Bitchin' residency in Victoria, BC @ Hush, they have been hostess to the big and small artists of Breaks and House music and every time the party is a show like no other! They have rocked crowds separately and together including three appearances at the annual Shambhala Music Festival. They have played alongside all the heavy weights and have proved themselves a force to be reckoned with each and every time. Aside from DJ'ing, Mama Miche manages her own booking agency, Mother's Cupboard, and Kenzie Clarke, production mistress extraordinaire, is currently putting the final touches on her first releases. Bitchin' can only be described as Beats and Bass with Grit, Style, and Grace.




AMBER D'AMOUR, UK - www.damourrecordings.com / www.myspace.com/damourrecordings

Amber is now taking over the Electro & House scene, with her label, D'Amour Recordings, and a new guise, Amber D'Amour. Her first release, "Give It Up" has already been signed to "The Worlds Greatest Electro, Volume 2". With a string of big releases under her belt and eight compilations to her name, we can expect a lot from her in the house scene. Her love of House and Electro stems back years, with her love of all things Todd Terry and now into present day with influence taken from Angello & Ingrosso, Mark Knight, Dave Spoon, Switch, The Trophy Twins, Micky Slim, and Funkagenda. Twisted is very pleased to present Amber AGAIN in a very special intimate setting not seen outside of Ibiza or the UK as she weaves the sultry sounds of House with the filthy basslines of Electro for a special encore set.




RHIANNON - www.djrhiannon.com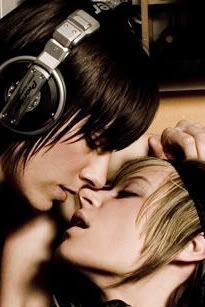 C-LEKTRA - www.myspace.com/djclektra




LADY AK - www.myspace.com/_ladyak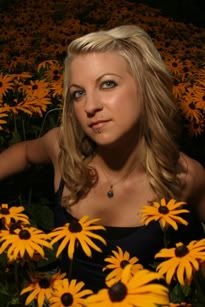 AMANDA RUDE - www.myspace.com/rudeone


TICKETS:
$45 First 100
$55 Next 200
$60 Thereafter

Buy Tickets Online at
www.clubzone.com/twisted
or call 1-866-824-8212

Tickets in Stores:
Hart & Sole: 843 Granville Street, DT Vancouver - 604 630 9151
Beatstreet: 439 West Hastings Street, DT Vancouver - 604 683 3344
East Side Urbanwear: Metropolis, Metrotown, Burnaby - 604 451 3310
UFO: 8700 McKim Way, Richmond - 604 303 9691