quote:
Originally posted by nchs09
wtf.. prince always looks baller.



lol no he doesn't he looks like a fairy!

that pic is cool i'm sure to the DJ and most others, but to me it says, "omg i'm such a rockstar look at the light falling on my hair, look how cool i am"

___________________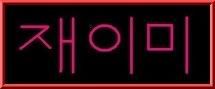 My soliloquy may be hard for some to swallow, but so is cod liver oil.

quote:
Originally posted by notelfreak
man i can't believe i tried to come off as responsible in that other thread, i am so full of shit just don't tell anyone