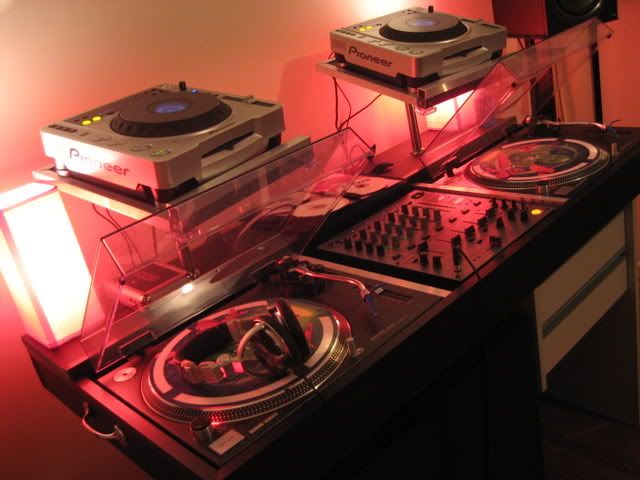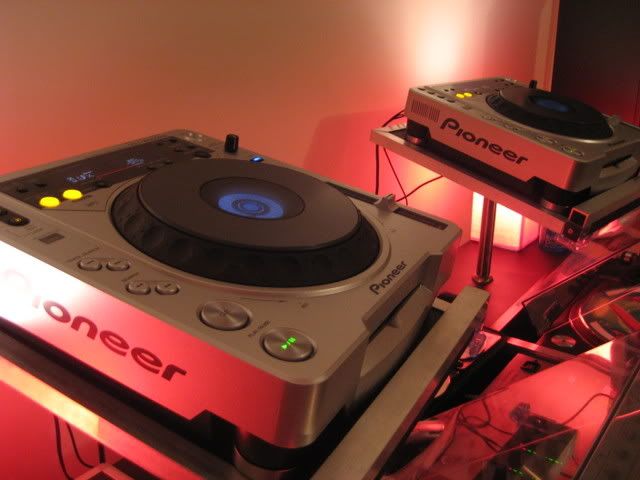 my setup at my place... im building a room dedicated to music basically because i have a spare bedroom. Eventually i will remove a window, and sound proof the entire room, and move in my pc and keyboard as well.. this stuff is all currently in my living room, and lacks the proper lighting and wall murals im after... more to come in the future

The hardware is all mounted inside a desk that I have made by hand. The cables are all hidden inside and i have a power board mounted in the back so i really only have audio outputs and one power supply exposed at the back. I still have to work out some cable management system for the cdj's.

Sporting 2 x Pioneer CDJ800Mk2's, Pioneer DJM600, 2 x Technics 1210's loaded with Ortofon Concordes. Speakers arent too great, Behringer Truth monitors and matching Behringer Truth Sub. It all plays rather nice and inside the house is loud enough to rattle windows


Hope to upgrade to a DJM800 or Xone62 in the future.

___________________
Dont send me your chiro bill if u have a sore neck
Last edited by vman83 on Sep-14-2007 at 10:20