quote:
Originally posted by ziptnf
I blow hits in my dog's face all the time, makes her really lazy


i did that one time to my dog and he went crazy. he literally barked at the wall (my dog never barks) and then ate all the food in his bowl and passed out


i felt bad though and i dont like when people get their dogs drunk and stoned all the time. how do you know they like it!

although sometimes when we're smoking, my dog comes up to us and puts his paws on my knees and sniffs around like, "what do you guys got huh? *sniff sniff* OOHHHHH that stuff!"


___________________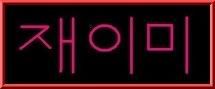 My soliloquy may be hard for some to swallow, but so is cod liver oil.

quote:
Originally posted by notelfreak
man i can't believe i tried to come off as responsible in that other thread, i am so full of shit just don't tell anyone