quote:
Originally posted by D-res
Meth is the single biggest white-trash, trailer-park drug in the world. Welcome to sub-middle America, slylee. I can't believe a bunch of doctors (chiropractors aren't really doctors tho) convinced you to do it. Rich people do blow. The rotten, shunned pockets of society do meth.


lol i know but these guys were from minneapolis and frequented vegas regularly. isn't it popular in those cities? one of them was actually an ortho surgeon. they were my ex's college crew...all of them total double lifers with wives back at home that had no idea their husbands were in south beach doing glass and pills all weekend. they only get away a couple times a year and they go nuts w/ the drugs all weekend because they are supressed i guess while living their other lives. they were a crazy crew.

anyway, i'm aware of the stigma around meth, hence why they all had to school me on it and how "glass" is a bit different and cleaner and i wouldn't be as sketched out, etc... so i caved and did a bump and had fun. was an isolated incident. to be honest, i don't even think people in miami do it or know how to make it or get it. everyone here does coke



anyway...back to WEED


___________________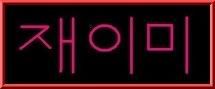 My soliloquy may be hard for some to swallow, but so is cod liver oil.

quote:
Originally posted by notelfreak
man i can't believe i tried to come off as responsible in that other thread, i am so full of shit just don't tell anyone