quote:
Originally posted by Ania_xox
i know right?

fuck. I have never experienced anything like that in my life.
When I got it, i was told "this is really good stuff"

one joint mostly to myself

I have no wtf happened but I am never ever putting myself through that again. fuck that. I have no idea if it was laced with something else or if I had a reaction with this acid reflux medication.

Anyway it's gonna be a looooong time before I ever touch the green again of not forget it altogether.



yea i guess you just overdid it or the combo w/ the meds could have very well done it too. i've definitely had my "i'm too high" moments, but nothing that would ever make me say it was the worst trip of my life and stop smoking weed.

although i AM thinking of quitting. i quit for a few weeks last month so i could get through my real estate course and i passed and went right back to smoking, but i think i'll try to quit for a while after the holidays. i like to detox once in a while. i went 2+ years without smoking before i met my bf. it's just hard because he's a big smoker and canadian and it's a huge part of his lifestyle and our friends all smoke too...so it's always in my face. we'll see how it goes.

when it comes to weed, i could take it or leave it. i enjoy smoking and grubbing out/watching movies, etc... but if i was dating someone who hated the stuff, or suddenly i needed to stop for a job or something, i'd have no problem quitting.


___________________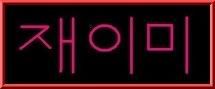 My soliloquy may be hard for some to swallow, but so is cod liver oil.

quote:
Originally posted by notelfreak
man i can't believe i tried to come off as responsible in that other thread, i am so full of shit just don't tell anyone