So during the flooding here last month, we ended up with tons of water and puddles everywhere (unsurprisingly). I live near a cemetery, and one night when we were walking past, we heard tons and tons of frog sounds coming from over there, where we had never heard any before. A few days after the weather cleared up, we went over to check it all out, and nearly all the puddles had dried up, except for one big one, and it was FULL of little tadpoles.

My gf ended up rescuing most of them, and we gave most away to a few guys at the local pet store that have frog enclosures. We kept a few though, most to release back where we found them, and we'll keep a couple ourselves (the law says we can have two frogs in an enclosure).

They've finally turned into Dainty Treefrogs, and they're big enough to photograph! They're about 2.5cm long (1 inch for the Americans... that's what she said)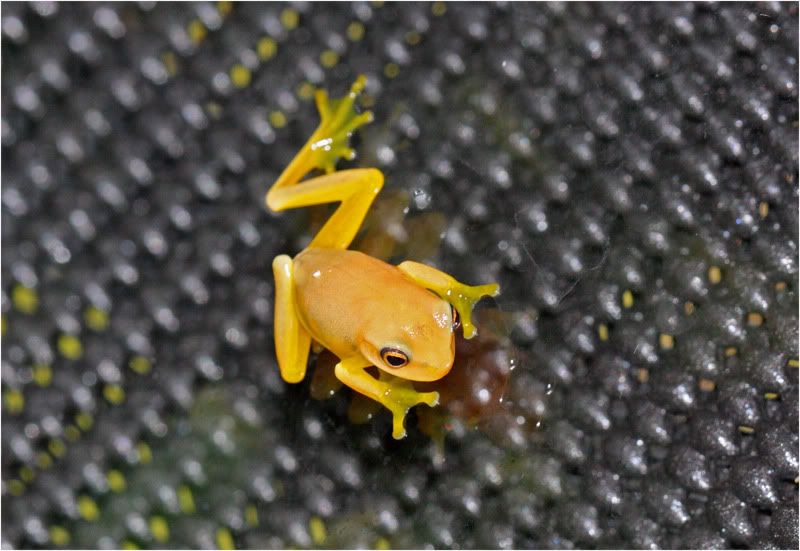 I've named the upside-down guy "MacGyver" since he's always climbing around looking for a way out.