Global DJ Broadcast: World Tour - Birmingham and A State Of Trance 424 (10-01-2009)
Global DJ Broadcast





Well folks another Thursday has reached us, which means that it's Global DJ Broadcast day. However, this is not a traditional episode.

Tune in to the Global DJ Broadcast World Tour, this month featuring resident mixologist Markus Schulz, recorded live from Godskitchen in Birmingham.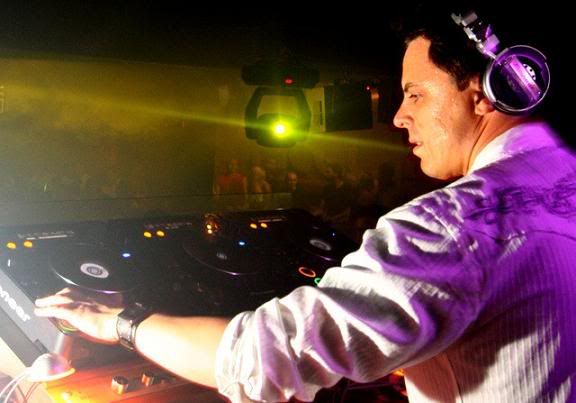 Over the past decade, Godskitchen has significantly contributed to the growth of dance music at an international level. From humble beginnings in 1998, the brand has developed some of the best club nights, arena events, and festivals across the globe through their respective Boombox and Global Gathering strands. And last weekend, it was time for their birthday celebrations once again.

In 2009, Markus Schulz has played an integral role in events under the Godskitchen banner, including two previous World Tour recordings in Las Vegas and Wroclaw. After leaving an enormous impression through his performances in the Boombox series, he was invited to become the Global Gathering Festival Resident for this summer. Another World Tour recording followed, on this occasion hailing from St. Petersburg.




However, Godskitchen's spiritual home of Air in Birmingham has always held a special place in the hearts of Markus and his faithful followers. In June 2005, he provided an early prelude to the World Tour concept by recording his set from the club and airing it on Global DJ Broadcast the following week, a set that many followers regard as an all-time favorite. And in April this year, he appeared alongside good friend Armin van Buuren, to help celebrate the milestone of A State Of Trance Episode 400.

So as he says goodbye to an incredible summer, you can join Markus for a very special set, as he pays tribute to Godskitchen's status and achievements in his unique style.

Lock yourselves in for the 22nd edition of the Global DJ Broadcast World Tour, live from Godskitchen's Birthday at Air in Birmingham, England.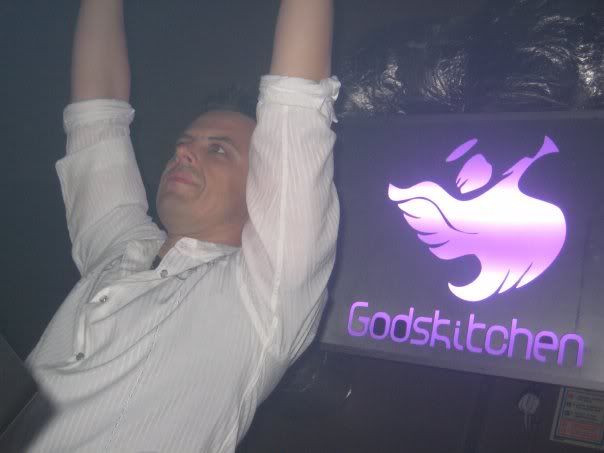 For the times in your area, Click here

Times in EST.

12:00pm-2:00pm - Markus Schulz

You can also catch the rebroadcast of Global DJ Broadcast at AH.FM on Thursdays at 2:00pm til 4:00pm eastern time.

GlobalDJBroadcast.com

You can find Markus Schulz on FriendFeed at http://friendfeed.com/markusschulz

Follow on Twitter
http://twitter.com/MarkusSchulz
http://twitter.com/gdjb

Global Selection:
You can now vote for your favourite track played by Markus each week on the Global DJ Broadcast in our weekly Global Selection Poll. Each week the winner will be announced on the broadcast.
To vote, go to: http://www.markusschulz.com/globalselection

Upcoming Global DJ Broadcast Shows:
Oct 08 2009: Markus Schulz and Cosmic Gate
Oct 15 2009: Markus Schulz 2 Hour Mix

A State Of Trance




Be sure to stick around for A State Of Trance w/ Armin Van Buuren

For the times in your area, Click here

Times in EST.

2:00pm-4:00pm - Armin Van Buuren

----------------------------------------------------------------------

Trance Channel Streams

Winamp

96k

http://www.di.fm/mp3/trance.pls

AAC+ 24k

http://www.di.fm/aacplus/trance.pls

Windows Media Player

32k

http://www.di.fm/wma/trance.asx

----------------------------------------------------------------------

Join the #GDJB chat during Global DJ Broadcast

For Java Chat click here

For Mirc Users
/server irc.mixxnet.net
/join #GDJB
Or click here

----------------------------------------------------------------------

Join the #armind Chat during A State Of Trance

For Java Chat, Click here

For Mirc Users
/server irc.mixxnet.net
/join #armind
Or click here

___________________


MarkusSchulz.com Party107.com 160k 32k

Last edited by TigerClaw on Oct-01-2009 at 14:45