quote:
Originally posted by wotyzoid
Let's talk about this.

Whereas American neo-nazi's are pussies and easily punchable if you're willing to stick your neck out for an assault charge, Brazilian neo-nazi's are a little bit more hardcore and smarter, I think. The good thing about nazi's is that they're mostly all cowards wherever you go, but the problem with Brazil is that they can ride this populism wave and sneak under the radar. Brazil has a lot of cultural and racial tensions that went unaddressed for decades and all of this shit just lingers if you don't bring it up. I know everyone wants to enjoy Halloween or whatever but I feel like these last few weeks and the weeks coming up will scream through history.


That's because it's not Nazis you should look out for. The far-right in Brazil has traditionally eschewed any possible racist overtones since the Estado Novo era, courtesy of the Integralist Movement. This fascist-like movement actually repudiated racism and anti-Semitism, because Brazilian nationalists, such as Plínio Salgado, usually think of Brazil as a melting pot, not as a white man's burden (so much so that the Integralist greeting was anauê, a Native Brazilian word). Integralism as a movement sort of died out when Getúlio Vargas supplanted it with his own anti-communist regime, although he was too pragmatic to found a lasting ideology.

It's evangelicals that propelled Bolsonaro into power (he grabbed 70% of the evangelical vote) because he criticised identity politics and social programmes - which they're vehemently opposed. Because poorer regions of the country also tend to lean Catholic, this means the North-South divide worked in Bolsonaro's favour as whiter and richer cities in the South backed him.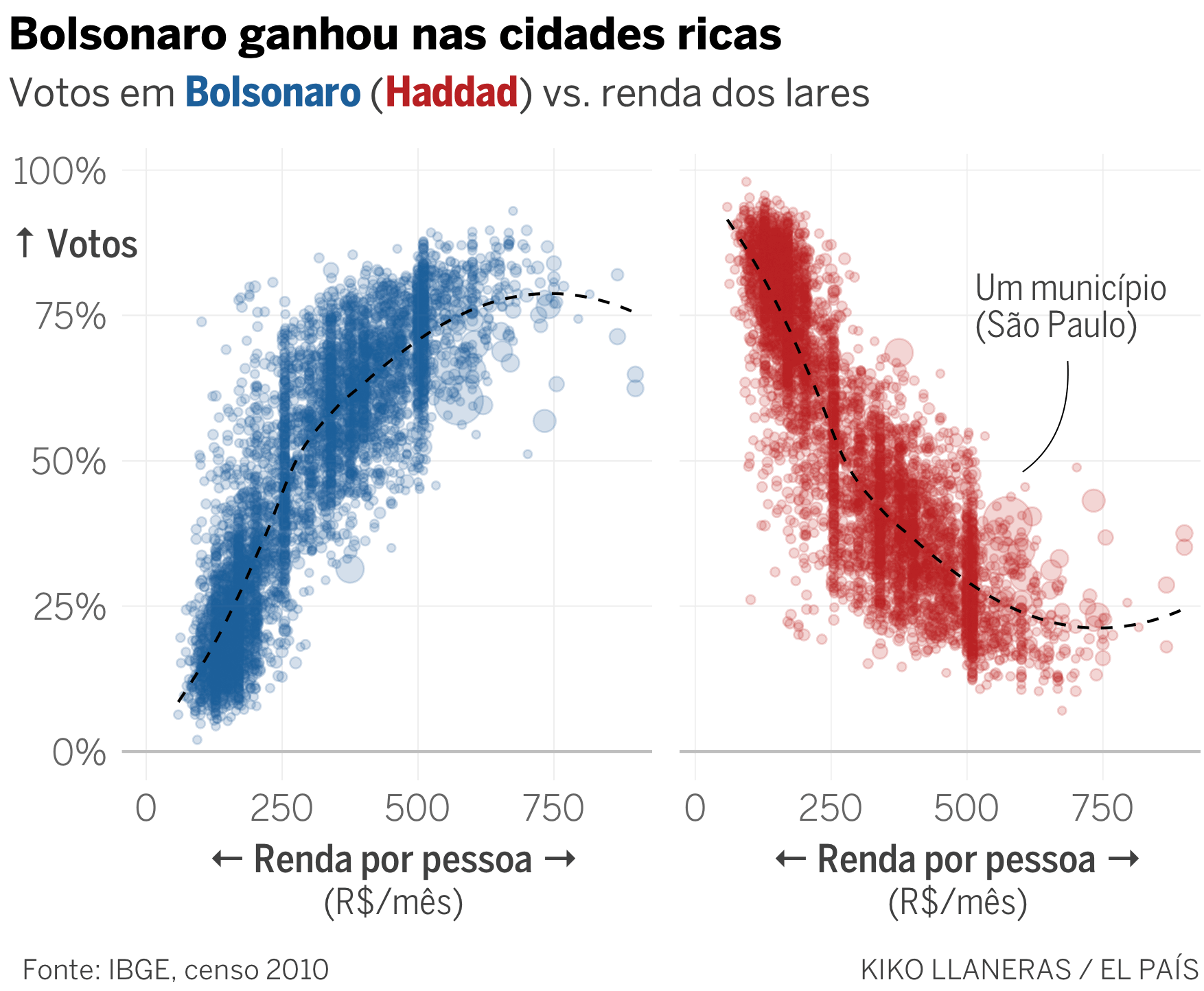 So, yeah, Nazis aren't to blame this time around.


quote:
Originally posted by Sand Leaper
I'm having a bit of a hard time slotting traditional national socialist ideology (lebensraum, blood and soil, racial purity) into a South American context, despite the obvious racial tension. Antisemitism in Brazil is among the lowest in the world despite having one of the largest jewish communities in the world. Furthermore, Bolsonaro will have to perform some extraordinary mental gymnastics to get Hitler's concept of an aryan race to fit into Brazilian demographics (Mussolini famously had to bicker with Hitler over this, resulting in the inane mediterraneism vs. nordicism debate).


Like I told Wotyzoid, these ideas never caught on in Brazil, so our far-right is not your far-right, as conservative institutions in Brazil have a somewhat different history. I'm aware Bolsonaro has criticised blacks and Native Brazilians, but his supporters interpret these claims as a way to troll the left.


quote:
Originally posted by Sand Leaper
If anything, I'd be more worried that Bolsonaro will essentially be picking up the reactionary thread where Augusto Pinochet left off in Chile. He'll want to harness the military to kill off lefty opposition, fortify the class strata by eliminating social programs and unions and ramp up state violence and vigilantism in the slums a la Rodrigo Duterte. The question then becomes whether this will be enough to tip the scale over to full blown civil war, which he can then capitalise on to reintroduce the military junta.


I don't think it will. Our last coup d'etat, back in 1964, was a hiccup from https://en.wikipedia.org/wiki/Tenentism, that led disgruntled lower-ranked officials to rebel against the government so the military could have more say in how the country was run.

I've studied in a military institution for 7 years, and I come from a traditional military family and, to the best of my knowledge and from what I've read, generals and brigadiers and the people that really matter in the armed forces are actually reluctant to join a Bolsonaro government (let alone back it with full force) because they're still scarred by the experiences from the dictatorship, that dented their reputation a bit.

Also, the beginning of our dictatorship was quite different. While Chile's dictatorship began with a coup d'etat, Brazil was plunged into chaos when Jânio Quadros resigned after 7 months in office in the hope Brazilians would demand his return to power so he could rule without checks and balances. Congress accepted his resignation and no one cared, but this put the government into disarray because the line of succession wasn't exactly very popular. And it all went downhill from there...


___________________
"All I have learned, I learned from basslines."

Last edited by Lira on Oct-30-2018 at 21:55