quote:
Originally posted by Moral Hazard
Dear MDMA,

I love you, I always have. Ever since we first met I knew that you were the one for me. That first night together, when we went to that scary-assed goth club, that was the stragest night of my life but one that I will forever cherrish because of you. We've had a lot of good times since then; the cottage, countless nights at the bar, that week in the Dominican Republic, all the threesomes with random bar sluts, and so many more. You've helped me get through long days of tense negotiations at work; that paraplegic settlement, that was all you. Even the nights we chilled at home, just you and I and a movie, every one of those nights are special to me. I trully do love you and cherrish all you have done for me and meant to me.

My love, it tears at my very heart to say it, as much as I do love you I know I must let you go. I'm sorry but I have found another. This is not to say that I love you any less because I don't, I still love you. The problem is that I need to fully dedicate myself to the new woman in my life, I cannot do that and still carry on with you like we always have. It's not fair to her, she deserves better. Please don't think bad of me, I couldn't bare to think I have upset you. I love you too much but what we have isn't real and my new love is. Please, be free and find another love. You are incredible and too special for just one man.

I'll miss you as intensely as the sun burns and treasure our time together always.

Love,

Moral Hazard



Dear Crystal Meth,

Okay, I finnally broke up with that bitch MDMA....

___________________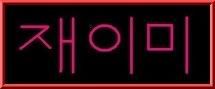 My soliloquy may be hard for some to swallow, but so is cod liver oil.

quote:
Originally posted by notelfreak
man i can't believe i tried to come off as responsible in that other thread, i am so full of shit just don't tell anyone