quote:
Originally posted by idoru
I'm not at all saying that you would be miserable because you'd be rich. Certainly not. Hell, I'd be pretty fucking happy if I could live that easy.

I'm talking about all of the bullshit that comes along with being a pop star that you would have to go through. If you were doing something as racy and out-there as Lady Gaga, do you have any idea how much criticism you'd have to face from people on a daily basis? How busy, how stressed, how tired you'd be? Would you be happy being under so much pressure to act a certain way and be a completely different person? You wouldn't be the "Jamie" you are now. There's a reason so many artists end up getting fucked on drugs.



look i like lady ga ga. you don't have to like her. i dont hold it against her that she doesn't put out songs that are at her full potential and she's following madonna's footsteps.

you could say the same thing to millions of people who just go to their "job" everyday that doesn't necessarily define them. it's a paycheck. a big fat one in her case.


___________________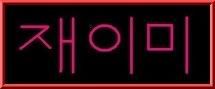 My soliloquy may be hard for some to swallow, but so is cod liver oil.

quote:
Originally posted by notelfreak
man i can't believe i tried to come off as responsible in that other thread, i am so full of shit just don't tell anyone