Looking for talented guest mixers to feature on my radio show ,"Individual Identity"!
I have started a online mix show on www.technohouse.fm entitled "Individual Identity" and I am looking for talented guest mixers to feature for the second hour on future episodes! Technohouse.fm features shows from Chris Leibing, Sharam, UMEK, Tom Hades, Leon Blaq and many more! Below is the bio for the show.

INDIVIDUAL IDENTITY – is a two hour weekly show hosted by DJ/Producer, Pablo Artigas. It is based out of the NJ/NY area, and it broadcasts to a global audience through TechnoHouse.fm and other stations! Individual Identity attempts to bring people together through Trance, Progressive, and EDM, and also features guest mixers from all around the world to showcase their talent; hence the name of the show. Individual Identity was launched exclusively on TechnoHouse.fm in January of 2013, and has been going strong since then. Pablo Artigas's vision for "Individual Identity" is rather simple; play trance and progressive for the trance lovers, and have guest mixers play their unique sounds to accommodate their audience. On Individual Identity, Pablo Artigas gives his guest mixers freedom when submitting a guest mix for the show. Their mix can be any genre of Electronic Dance Music. So far, the genres of music submitted by guest mixers for "Individual Identity" that have aired on the show have varied anywhere from Trance, House, & Techno. We here at Individual Identity, continue to look forward to this diversification of music through our guest mixers in the next coming years!

If you play music ranging from Trance, Progressive, House, Techno or any of the sub genre's associated with the ones specified, please either private message me here or email individualidentityofficial@gmail.com with the subject "Individual Identity"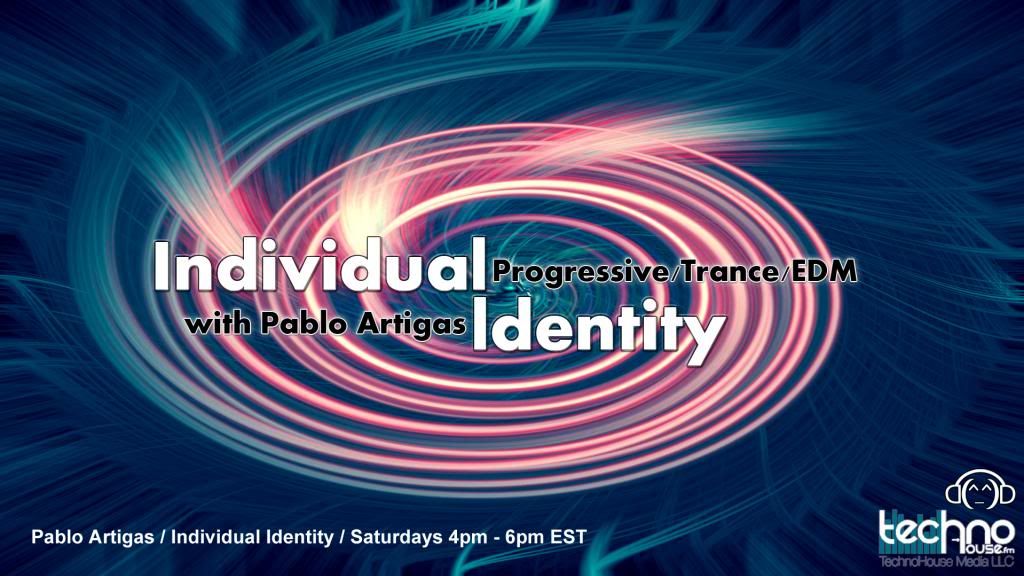 Hope to hear from you talented individuals! Take care!