RMB Tracklist Archive
Hi all RMB Fans!


I put smilies near sets which i have, so i can check tracks from these sets, the others i just posted what i had found.

Biography (taken from the official site www.mission-horizon.de):

When all started in 1993, no one ever thought that RMB would hit with such power the German Sales Charts. RMB are Rolf Maier Bode, born on the 6th of March 1974 in Berlin and Farid Gharadjedaghi, born on the 26th of May, 1974 in Teheran. Different to other Techno Producers, they have made a standard music graduation. In the middle of the 80's RMB build the basics for their comprehension of sound. The two "Technoactivists" started their music career at the famous "Adam & Eve" Label under the synonym "Skyflyer". The first release of Rolf and Farid appeared in November 1993 on "Adam & Eve" and marked the beginning of a new aera. "RMB Trax Vol.1" was the most sucessful Release of "Adam & Eve".

In 1993 after seven releases Rolf and Farid left "Adam & Eve" and changed to the Berlin Label "Low Spirit". After this, their career started to boost. In August 1994 the first Low Spirit RMB Single, "Redemption" went to the stores and climbed the german charts to Number 19 in Febuary 1995. "Redemption" was with 170.000 sold units 3 months one of the best selling records in Germany. A fulminant start for the Team RMB and Low Spirit. The following singles, "Love is an Ocean (April 1995) and Experience (Follow me) (August 1995) stayed over weeks in the german sales charts, Experience just missed the German Top 10 with Number 12. With so much Success, it was just a question of time for their First RMB Album. In September 1995, "This World is Yours", the Debut-Album of the now 21 year old Soundwizards, hit the sales stores, and was one of the Top 20 best selling albums in the republic.

After the big success of their album, the two boys needed a break. But they did not made Siesta. In their house near Duesseldorf, which they both lived in since 1994. They joined the international peace fleet of Greenpeace, to protest with them against the planned Mururoa-Testings of the French Military. Back again in Germany, they got back to work in their house-own Studio to produce new tracks. The first new single, "Spring" premiered in may 1996. To everyones enjoyment, "Spring" topped all recent releases and went to Number 7 in the german sales charts. It sold over 250.000 copies and they were honored with the "Goldene Schallplatte". "Reality" followed in July 1996, and also made it´s way to the Top Ten. In June 1997 the new double single "Break the Silence/Everything" with a complex musical arrangement and a absolute new Musicvideo-concept (A Shortmovie in 2 parts), was released. RMB once again showed, that Dancemusic is not always the same. "Break the Silence" went to Number 34 in the german sales charts. In March 1998 the RMB Single "Shadows", which was co-produced with Low Spirit Act Sharam Jey, who is a good friend of the RMB House was released and stayed for a long time in the VIVA and MTV Playlists. The last big highlight of RMB marked the release of their second album "WIDESCREEN" which went in the Top 40 of the german sales charts.

RMB left after that Low Spirit, and founded their own recordlable "Various Music Recordings" with the sublabels "Various Silver" and "Various Delight". Out of their own experience, they learned that progressive Acts needed a own supporting lable in their own Dance-Music-Scene Cities. Various is there to represent and support the local Musicscene. Various stands for different, various styles of "Dance" music, such as House, Techno but also R&B and Hip Hop. Beneath the End of 1997 founded Agency "Direct Booking" (exclusive Phats and Small, RMB, Taucher, and many others) another Synergy-Tool in form of a own club was installed. They took over the worldfamous Duesseldorf Club "Ratinger Hof". Theres no other Club in Germany that has such a long and wild History like the local "Hof" called Club. Born and raised 25 years ago starting with Punkrock, in the middle of the Duesseldorf Old-City, the "Hof" presented Bands like "Die Toten Hosen", "Die Krupps" or "Kraftwerk" and gained a solely reputation. Now it leads to new shores with Techno, Trance, and House with DJ´s like Jens Mahlstedt, Richie Hawtin, Andry Nalin, Phats and Small, Tom Novy, Mike Dunn, Terry Lee Brown jr and Mauro Picotto who famed the new hype.

In June 2000 RMB went to the most popular Dance Label in Germany, "Polydor Zeitgeist". With high pressure they work on their first single release, "Deep Down Below" on Zeitgeist released on 19.02.2001 with remixes from "Airscape", "Humate", "Terry Lee Brown jr" and "Mellow D" - it brought the dancefloor to melt... Their second release at Zeitgast is "Horizon", it hit the German Charts and entered it shortly after release. In September 2001 the time has come, for their third Album. Mission Horizon is out. It entered the German Longplay Charts at position 34. The first 30.000 releases (paper-cover, 2CDs) were sold out fast.

Writing the year 2002. RMB did again a great jump into the Top 100 of the German Charts with a rerelease of "Redemption". A new version of "Mission Horizon" went into production...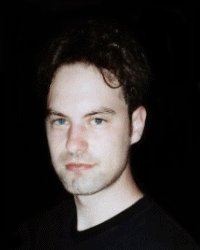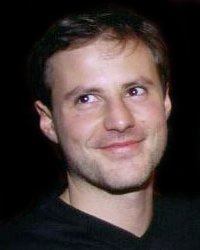 Rolf Maier-Bode & Farid Gharadjedaghi
are RMB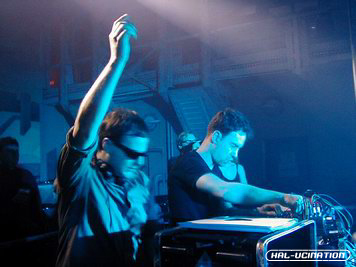 Last edited by djash on Oct-29-2004 at 19:05