TranceAddict Forums (www.tranceaddict.com/forums)
- Music Producers Promotion
-- "Mad World" Cover / Remix (Electro House)

---
Posted by paulloebmusic on May-08-2012 21:51:
"Mad World" Cover / Remix (Electro House)
Hi! I wanted to share with you my new song "Mad World" - It's an electro house cover of the original by Tears for Fears, popularized by Gary Jules in Donnie Darko and Gears of War 3. It features vocals by the very talented Rose Leisner - and I'm giving it away as a free download!

Free Download Link: "Mad World" Free Download from Paul Loeb - Electro House Music Producer and DJ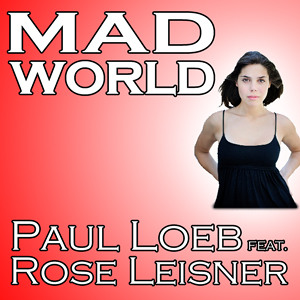 ---
Powered by: vBulletin
Copyright © 2000-2015, Jelsoft Enterprises Ltd.